about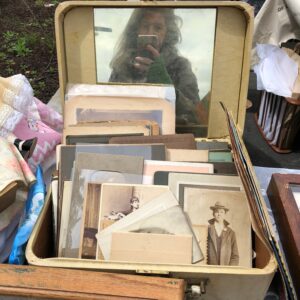 I have a Master of Fine Arts (MFA) in painting from the Maryland Institute College of Art (MICA) studying under Grace Hartigan. Over the years it has been with a camera that I record my daily experience.
I am married to a retired Navy Seal Captain and lawyer who can breathe under water. Home is Baltimore. We've had two black labs, one very good and one very bad, both terribly missed, so to the black and white feral beauty who adopted us. Traditional textile techniques fascinate me. Picking up the guitar again after 55 years. Still learning to paint.
All of my teachers have in one way or another pointed me back to the core of peace which can only be found within. My wish is to offer back to you the myriad tools I have been given over the years.
Want to contact your muse? Here to assist!
– Elsa
SaveSave
SaveSave
SaveSave